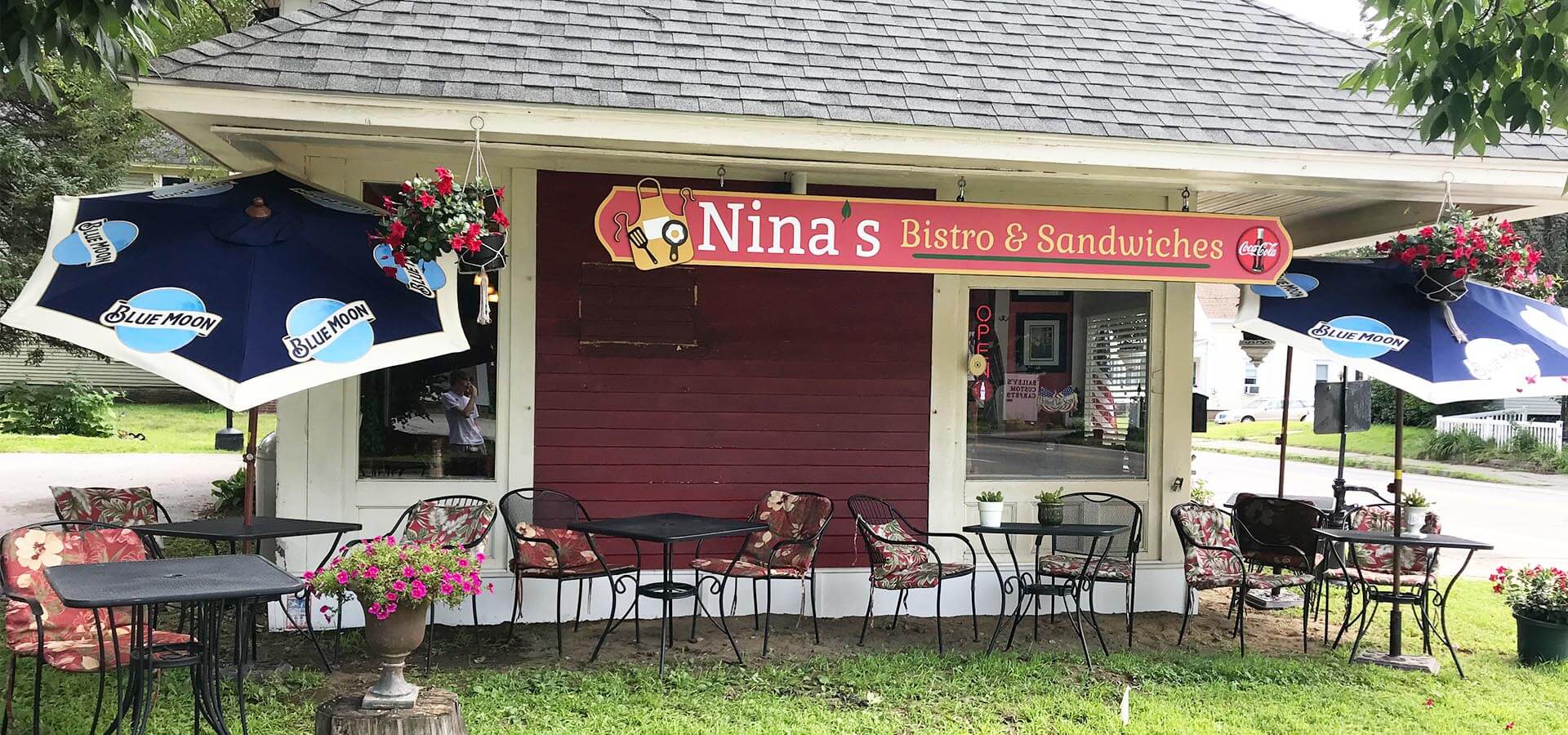 Welcome to Nina's Bistro
Concord's best sandwich!
We're back on our regular hours!
Hours:
MO-SAT 10:30AM - 4:00PM
SUN CLOSED
Menu
We Offer Catering
Contact Us For Your Catering Needs
Contact Us

Noelia V.
Google

I went there with my hubby and we love the place, what a great vibes! Our food was awesome, so yummy, delicious!!! Wishing their menu still available all day, after that even the restroom is sparkling clean. Thank You Nina, you are so lovely! I'll be back!


Stephen J.
Yelp

Visiting my mom here in Concord. Staying at the Comfort Inn. Nina's is just down Hall Street. Very pleasantly surprised by how good the breakfast is here. The spinach omelet is excellent - - properly cooked and the spinach is fresh. My son had a breakfast burrito + a fruit cup. The burrito is huge! The coffee is good. All this for $22! In the SF Bay area, this meal would be over $30. Going to eat breakfast here every morning during our stay!


Christina M.
Yelp

Soooo good! My husband and I stopped for lunch and ordered two cevapi pockets and a karnache sausage. Wow! They were so juicy and flavorful. Also enjoyed some espressos and had a wonderful time chatting with the owners and other guests. Felt like family! Definitely will be back to try some other dishes.


Adam B.
Yelp

The Cevapi pocket was exactly what I needed. Thanks for the recommendation.


Luke M.
Google

The steak and cheese is fantastic! Always friendly behind the counter. Will continue to get lunch here weekly!

Contact Us!
We also do catering, let us know how we can help.
Thank you for your submission!
We will get back to you shortly.